Membership
Advantages of TPHO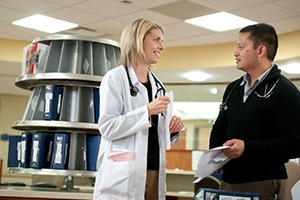 Provides a vehicle for participating hospitals and physicians to manage population health and better coordinate care across the care continuum
Drives high-quality, cost-effective care delivery through promotion of evidence-based care standards and decision support tools, and the reduction of unnecessary variation and utilization
Provides an attractive model for participating physicians under a common infrastructure (e.g. quality, efficiency, care management)
Allows participating physicians to align economic incentives for improvements in cost, quality and efficiency for the evolving reimbursement models
Interested in becoming a member? Contact Sweksha Jha at Sweksha_Jha@TriHealth.com.